Did you know that we are also farmers? We cherish our magnificent 62 acres of land by the side of the Memphremagog lake and we take care of it! Apart from our forest and marsh that has become a sanctuary for birds and many other animals, we cultivate our sea buckthorn shrubs that we then transform. We use the berries' juice to make our signature sea buckthorn jelly, BBQ sauces, mustards, spices and plenty of other products.
Exactly like our cosmetics, we do not use any chemical products, fertilizers or pesticides in our cultures.
Needless to say, we adore olive oil and its derivatives! In our boutique (shop and online store), you will be able to find a wonderful variety of infused olive oils, balsamic vinegars from Modena and Québec oils. You can definitely count on us for recipe ideas!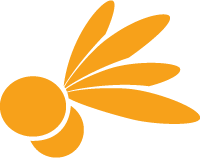 ---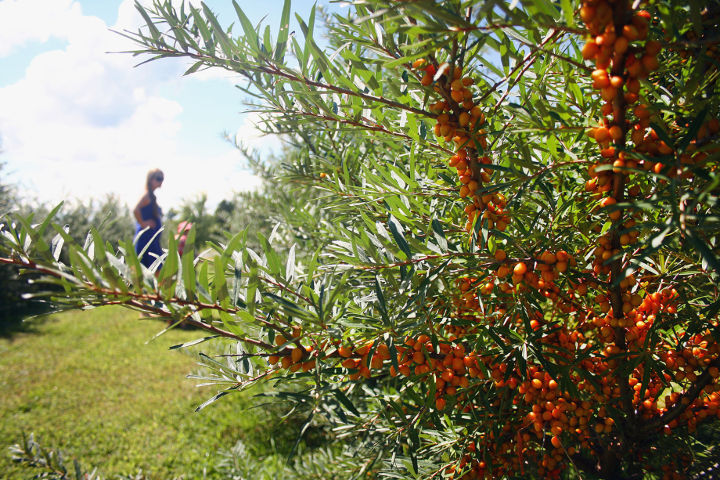 Sea Buckthorn Plantation
We are proud to be farmers! We cultivate our 62 acres of agricultural land through our two mature sea buckthorn plantations. We have never and will never use any chemical fertilizers, pesticides or other horrible products producers use too often in foods we eat. We harvest our small little fruits by hand and sell them in our Jardin des Sens store. During the summer, visit us to come savor some products we make with this wonderful fruit. Sorbets, limonade and jellies are on the menu.