Baked salmon trout with Jardin's spices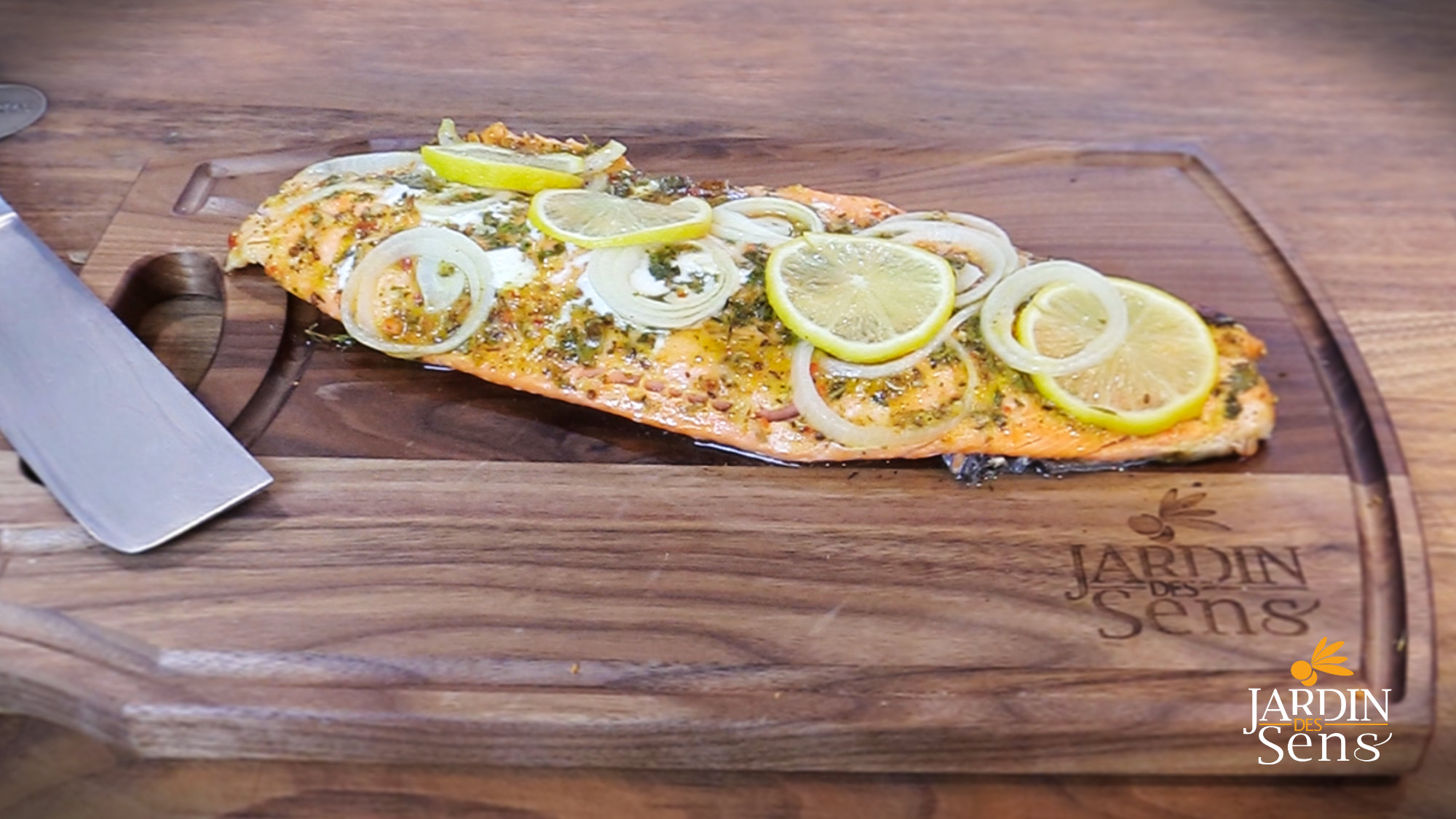 Ingredients
Preparation
Place your fish fillet on a baking sheet lined with aluminum foil.
In a bowl, combine the olive oil, balsamic vinegar, spices and sea-buckthorn jelly.
Spread the mixture evenly over the fish and squeeze half a lemon over it.
Arrange the herbs evenly and make four cuts in the fish. Place the onion and lemon rings on the fish.
Wrap your fish in aluminum foil and place in a 350° F convection oven for 25 minutes.
Suggestion
Personally, I like it with white wine from Magog's Chemin de la rivière vineyard.
---