Chicken in Sauce du Jardin and seasonal vegetables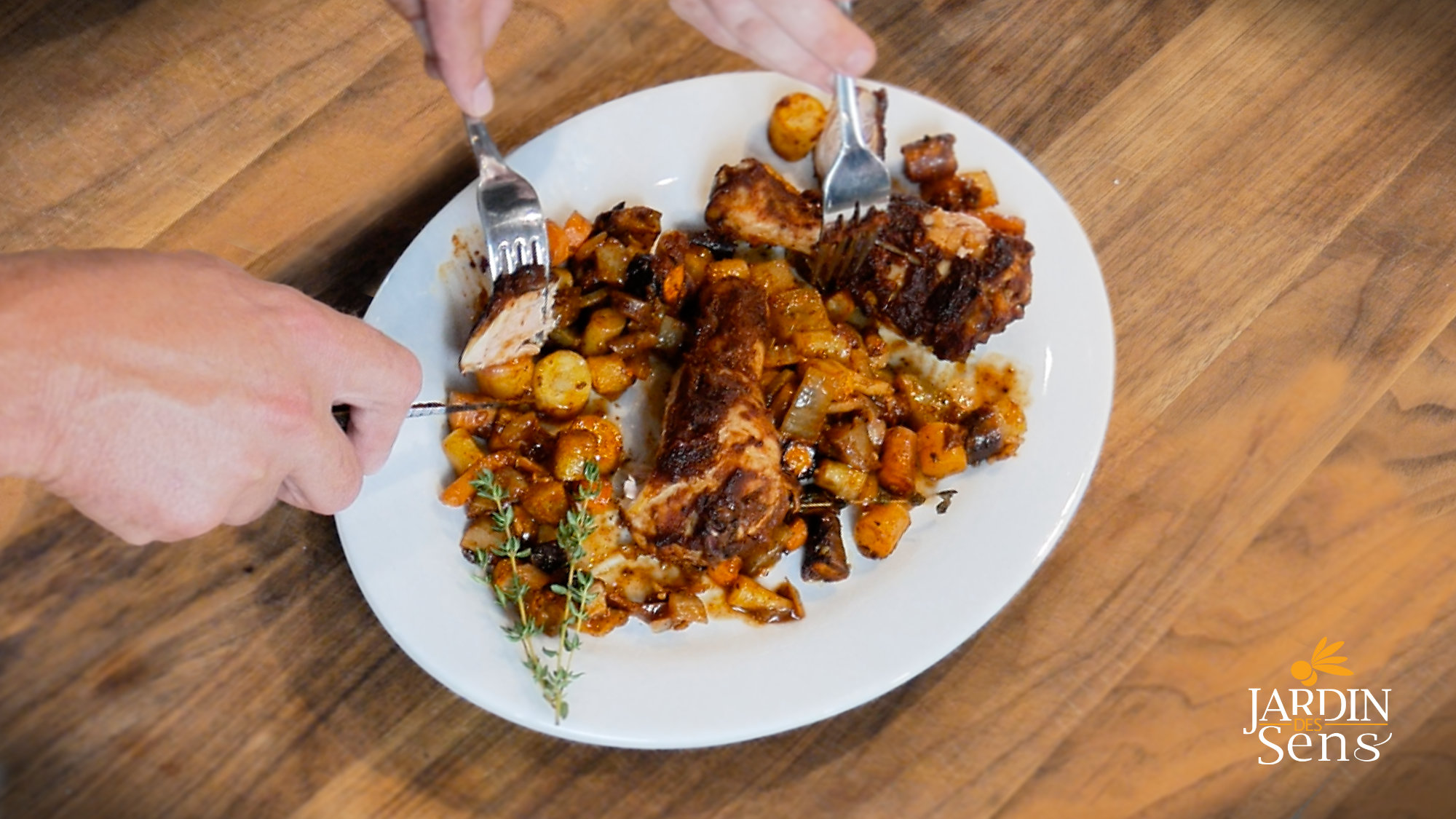 Ingredients
1 pack of chicken drumsticks (12 drumsticks or 1.5kg)
2 tsp. Cajun Spice Blend
2 tbsp. Tunisia olive oil
1 Onion, roughly chopped
Assorted vegetables: carrots, potatoes, parsnips, etc.
1 jar Mild or spicy Sauce du Jardin
2 or 3 sprigs of thyme for vegetables
Preparation
Step 1 : Vegetables
Roughly chop your vegetables and onion then place in a bowl.
Add the Tunisian olive oil.
Season to taste with salt and pepper, and add the thyme.
Add the cajun spices.
Mix well and arrange your vegetables on a baking sheet covered with parchment paper.
Step 2 : Chicken
Put the chicken in a large bowl.
Pour the Sauce du Jardin and mix with the chicken.
Arrange the chicken on top of the vegetables and bake at 425°F for 45 minutes, turning the thighs over halfway through cooking.
Suggestion
A full-bodied red wine from the Languedoc region will do nicely, and I personally pair it with a Costière de Nîmes.
---