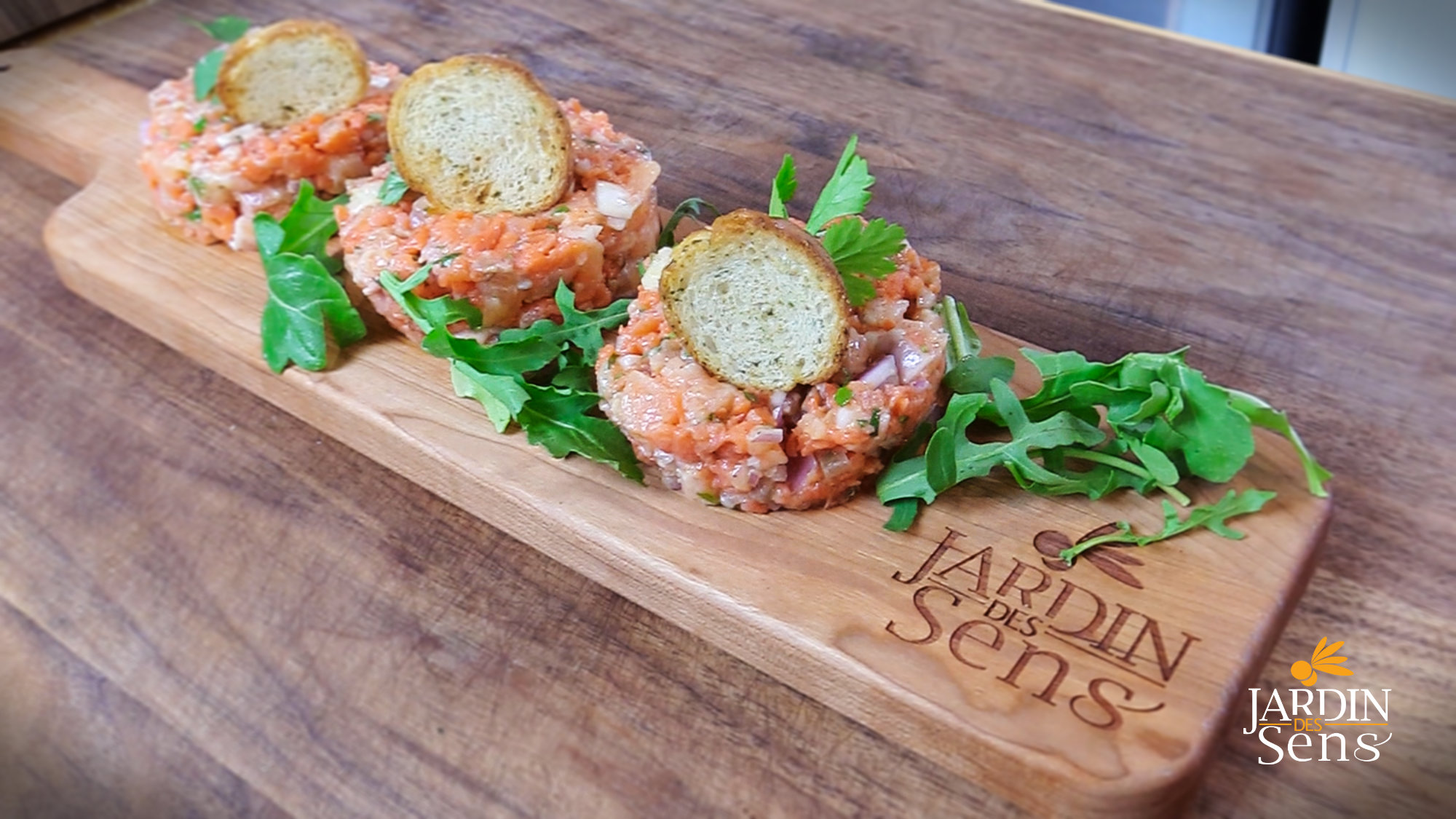 Ingredients
Preparation
Roughly slice into small pieces both fillets of fish and mix together.
Finely chop basil, coriander and shallot. Add to fish and mix well.
Add lemon juice, sea-buckthorn jelly and baseball mustard. Add vinegar and olive oil and mix well. Salt and pepper to taste
Cover the bowl with plastic wrap and set aside in the fridge for two hours.
Portion out your tartare, add a sprig of coriander and a cracker for decoration, and enjoy!
Suggestion
A white Burgundy or Riesling will go beautifully with your tartare. For special occasions, serve with well-chilled Champagne.
---